Workforce Innovation Network of Virginia
The Workforce Innovation Network (WIN) is designed to connect our workforce system partners and professionals with each other and provide useful briefings to better understand the Commonwealth's vast workforce system.
Megan Healy, Ph.D.
Secretary of Labor
Jane Dittmar
Deputy Secretary of Labor
Members
Shawn Avery
Shawn Avery currently serves as the President and CEO of the Hampton Roads Workforce Council. In this role, Shawn provides leadership for strategic initiatives, partner and community relations, business and industry development, industry sector activities, educational initiatives, and management and oversight for the largest Workforce Development Board in the Commonwealth of Virginia.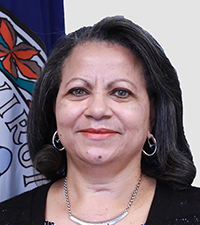 Dale S. Batten
Dale S. Batten is the Deputy Commissioner for the Division of Rehabilitative Services (DRS) at the Department for Aging and Rehabilitative Services. Dale oversees the delivery of vocational rehabilitation services to Virginians with disabilities to ensure they receive timely services for competitive integrated employment. Dale collaborates with community service providers, staff to the Virginia Board of Workforce Development (VBWD), and other business partners that develop strategies for furthering employment opportunities for individuals with disabilities.
Jason Brown
No photo or bio available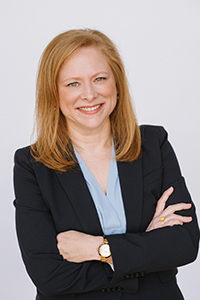 Mary Broz-Vaughan
Mary Broz Vaughan serves as the Director of the Virginia Department of Professional and Occupational Regulation (DPOR). Prior to her appointment by Governor Ralph Northam in 2019, Mary led a range of policy and public relations initiatives at DPOR for nearly two decades.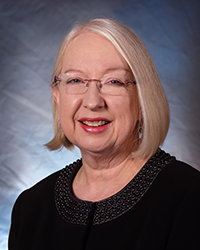 Dr. Elizabeth Carter
Dr. Elizabeth Carter is the Director of the Virginia Department of Health Professions Healthcare Workforce Data Center, and the Executive Director for the Virginia Board of Health Professions. She oversees policy research and advises on issues pertaining to the regulation of health professions, healthcare workforce, strategic planning and operations, and data governance and analytics.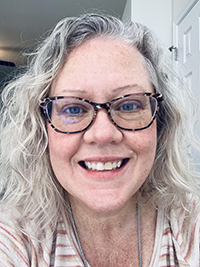 Pam Cato (GP)
Pam Cato is the Director of Vocational Rehabilitation and Workforce Services with the Virginia Department for the Blind and Vision Impaired (DBVI). Prior to joining DBVI in June of 2016, Pam was with Virginia Commonwealth University Rehabilitation Research and Training Center for six years. She has extensive experience in policy development, program evaluation and diversity and inclusion initiatives.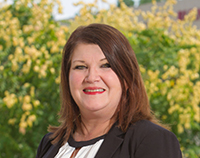 Elizabeth Creamer
Elizabeth Creamer is Vice President for Workforce Development and Credential Attainment, Community College Workforce Alliance (CCWA). CCWA is a partnership of Reynolds and John Tyler Community Colleges. In her role, Creamer leads CCWA teams dedicated to industry sector strategies, occupational training, and career coaching for job seekers and incumbent workers. CCWA also provides apprenticeship related instruction for regional industries and contract training and business consulting.
Previously, Elizabeth served as the Advisor for Workforce Development in Governor Terence R. McAuliffe's administration. She was also Director of Education and Workforce Development in Governor Bob McDonnell's administration. Additional experience includes: Assistant Vice Chancellor of Career Pathways and Workforce Development Programs for the Virginia Community College System; and academic administration positions at Thomas Nelson and Paul D. Camp Community Colleges.
Creamer is a current member of the Board of Directors for ChamberRVA, the Capital Region Workforce Partnership Board and the Activation Council of Virginia's Bio+Tech Park. Elizabeth holds a B.A. from Christopher Newport University and a M.A. from Old Dominion University.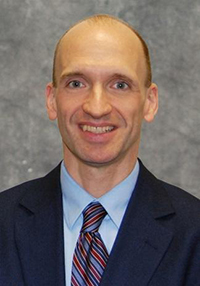 Brian Davis
Brian Davis serves as the Executive Director of the Capital Region Workforce Partnership, a position he has held since 2014. In this role, he has oversight of a $5 million annual budget that supports workforce development solutions for job seekers and employers in the greater Richmond area. He has over 25 years of local and state planning and policy experience, with more than 15 years focused on workforce development systems and programs.
Other professional highlights include serving as a workforce development specialist in the office of Virginia Governor Tim Kaine, Special Assistant to the Vice Chancellor for Workforce Development at the Virginia Community College System and Workforce Development Director for Virginia's Central Region in the Lynchburg area.
He serves as Co-Chair of the Richmond Region Workforce Development Coalition, Vice Chairman of the Virginia Association of Workforce Directors and is the immediate past chairman of the Governance Committee of the Greater Richmond Continuum of Care. Brian holds a Bachelor of Science degree in Urban Studies and Planning from Virginia Commonwealth University and a leadership development certificate from the Clarion University of Pennsylvania.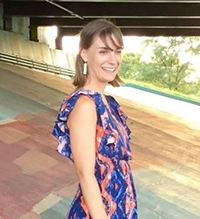 Andrea Devening
Andrea Devening is the Program Analyst for the GO Virginia program at the Virginia Department of Housing and Community Development (DHCD). Prior to this, Andrea worked for the Southwest Brooklyn Industrial Corporation (SBIDC) as the Executive Director supervising all programs of SBIDC including its Workforce Services and Business Services Teams.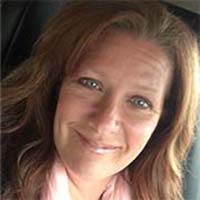 Julie Jacobs
Julie Jacobs is the Workforce Services Manager for the Virginia Department of Social Services (VDSS) in the Division of Benefit Programs. Julie also serves as Staff to the Virginia Board of Workforce Development. Her responsibility is to manage the provision of comprehensive workforce services to individuals that seek the assistance of the VDSS.
Mike Kaestner
Mike Kaestner serves as the Grants Program Director of the Tobacco Region Revitalization Commission, and helps manage several economic development and workforce development grant and loan programs.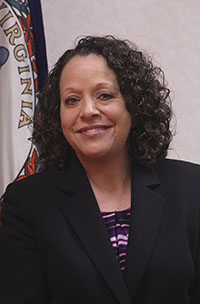 Jessica Lee
Jessica Lee serves as the Reentry Services Administrator for the Virginia Department of Corrections (VADOC) in the Division of Programs, Education and Re-entry. In this role, Jessica offers oversight to Re-entry Services, Inmate Workforce Development, Substance Use Services including Medication Assisted Treatment Re-entry Initiative (MATRI), and inmate Veteran Services.
Sean Mallon
Sean Mallon serves as Vice President of Entrepreneurial Ecosystems at the Center for Innovative Technology (CIT). In this role, Sean manages CIT's Entrepreneurial Ecosystems division and oversees the Regional Innovation Fund, a grant program that supports Virginia's regional and statewide entrepreneurial support organizations.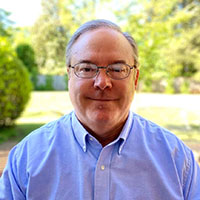 Sean McCusty
Sean McCusty is Alignment Director with the Division of Registered Apprenticeship and the Commonwealth's Apprenticeship Future Talent (CRAFT) Project. In this position, Sean works to leverage existing workforce resources to expand Registered Apprenticeship opportunities, benefitting both Employer/Sponsors and Apprentices by meeting the need for a highly skilled workforce and expanding these opportunities for underserved populations.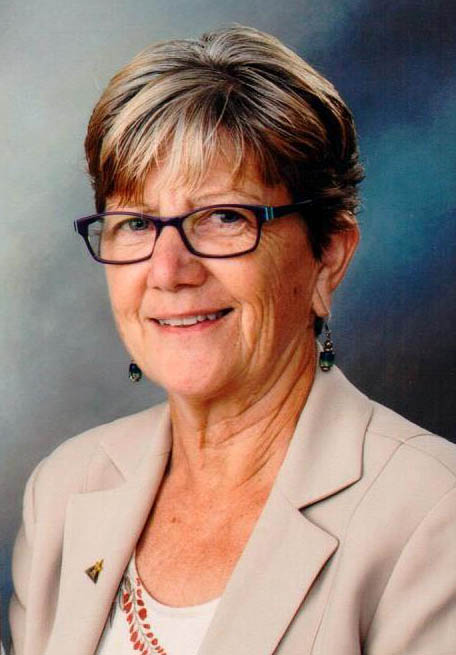 Patricia Morrison
Patricia (Trish) Morrison joined the Virginia Department of Labor and Industry in June, 2016 as Director. From March, 2007 to December, 2012, she was the Assistant Director. In the 3 and ½ years in between, she worked as the Manager of the Dispute Resolution Unit for Consumer Protection within the Office of the Attorney General.
Trish has a background in mediation and has done that for the Commonwealth since 2000. Trish graduated from Virginia Commonwealth University with a Conflict Resolution degree and a Human Resource Management degree.
One of the main focuses of the Director position is to broaden the reach and utilization of Registered Apprenticeship in many different industries and business models. Diversification in how Registered Apprenticeship approaches different audiences will be key to being even more inclusive and widely embraced as an occupational training model. Additionally, we are reaching out to find underrepresentation by demographic and create networks to make our program appealing to these individuals.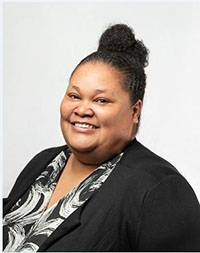 Martina Murray
Martina M. Murray is currently serving as the Director of Education Programs for the Virginia Department of Veterans services and has been in this position for just over five years. Her current job involves oversight of two veteran-related education programs. She has worked for the Commonwealth of Virginia for over 13 years. Before her time with the state, she worked in broadcast journalism and briefly taught television production for the York County School Division. Ms. Murray had a B.S. in Mass Communication with an emphasis in Broadcast Journalism from Virginia Commonwealth University. On the national level, she is active in the National Association of State Approving Agencies who honored her with their Lifetime Leadership Award. Ms. Murray grew up in Newport News, Virginia. She enjoys writing, reading, traveling, and spending time with family.
Diane Pabich
Diane Pabich is the incoming Associate Director of Operations for the Division of Benefit Programs in the Virginia Department of Social Services (VDSS). She will oversee Workforce Development Services, Budget, Business Operations, and Administrative Support at VDSS.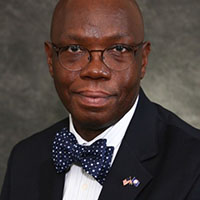 Jimmy Price
Jimmy Price serves as the Director of Workforce Services Operations for the Virginia Employment Commission. Jimmy is responsible for oversight and direction of the Wagner Peyser Employer Services and Job Seeker Services, Jobs for Veterans State Grant (JVSG) program, and the Rapid Response program.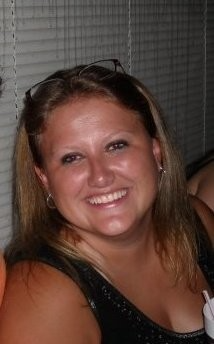 Morgan Romeo
Morgan Romeo serves as the Executive Director for the Western Virginia Workforce Development Board serving the Roanoke Valley and Alleghany Highlands in Southwest Virginia. In her role, she leads the non-profit organization in achieving its goals related to business, industry and economic development, workforce training, and other creative and innovative solutions for workforce. Previously, Morgan served as the Assistant Director of the Piedmont Workforce Network, the local workforce development board serving the 10 Counties plus the City of Charlottesville in the Piedmont region of Virginia. She has over a decade of workforce development experience in refugee resettlement, serving special populations, including individuals with disabilities, and developing and implementing solutions for businesses to develop their talent pipeline of skilled and trained job seekers.
Morgan also serves as the Chair of the Virginia Association of Workforce Directors, serves as an Executive Committee member and Talent Taskforce Chair for the Blue Ridge Partnership for Health Science Careers, and serves on a variety of Career and Technical Education Advisory Committees for K-12 schools. Morgan received her Bachelor's Degree from the University of Virginia and resides in Roanoke, Virginia.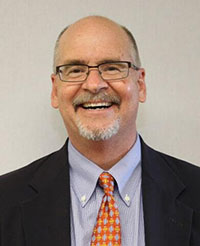 Ridge Schuyler
Ridge Schyler leads the newly created division of Community Self-Sufficiency Programs at Piedmont Virginia Community College, where he serves as Dean and directs Network2Work@PVCC. The award-winning Network2Work program uses community-based connectors to identify people being left behind in our economy and provides the training and support they need to find quality employment in our community. Network2Work@PVCC connects real people to real jobs so they can realize their potential.
Lynn Seuffert
Lynn Seuffert serves as the Senior Associate for Strategic Planning and Policy Studies in the State Council of Higher Education for Virginia (SCHEV). Lynn administers the Virginia Talent + Opportunity Partnership (Virginia TOP) program, this program seeks to expand paid and credit-bearing student internships and other work-based learning opportunities in collaboration with Virginia employers.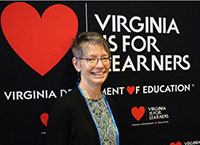 Heidi Silver-Pacuilla
Dr. Heidi Silver-Pacuilla serves as the Adult Education Coordinator in the Office of Career, Technical, and Adult Education at the Virginia Department of Education (VDOE). She also serves as staff to the Virginia Workforce Development Board and is the Co-Chair of the Virginia Accessibility Taskforce. Her work focuses on increasing opportunities for low-income and low-skilled students to improve their foundational skills, obtain workplace competencies, and transition to post-secondary education and training, and help students with learning disabilities adapt to school and work environments.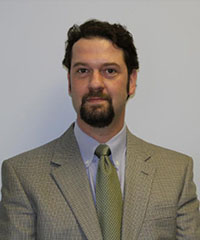 Randall Stamper
Randy Stamper is the Assistant Vice Chancellor for Grants and Workforce Programs with the Virginia Community College System (VCCS). Randy leads the administration and strategic planning for a variety of programs and initiatives including postsecondary Perkins, noncredit workforce training and credentialing, economic development projects, and multiple publicly and privately funded special initiatives.
Margaret Steele
Margaret Steele is a licensed professional counselor who serves the Virginia Department of Behavioral Health & Developmental Services (VA DBHDS) as the Director of the Office of Adult Community Behavioral Health. Margaret oversees the Behavioral Health Consultant Team, Assertive Community Treatment, Project Link, the State Opioid Treatment Authority, the 1st Responder Grant, the State Opioid Response Grant, and responsibilities related to the Mental Health and Substance Abuse Block Grants from Substance Abuse and Mental Health Services Administration (SAMHSA).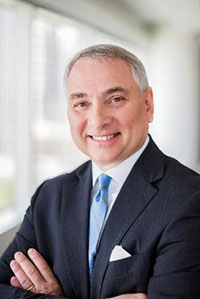 Tim Stuller
Tim Stuller serves as Vice President of Talent Solutions at the Virginia Economic Development Partnership (VEDP), helping new and expanding businesses access talent and training, and overseeing the Virginia Jobs Investment Program, a key workforce incentive supporting economic development. Tim represents VEDP on several statewide boards and task teams for business and workforce.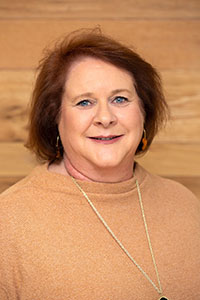 Sandra Tanner
Sandra Tanner is the Senior Destination Development Specialist for parts of the Southern, Coastal, and Central Virginia regions that includes 12 Destination Marketing Organizations, four Economic Development regional alliances, fifteen localities with multiple Opportunity Zones, twenty nine Workforce Center, multiple higher education centers and five Planning District Commissions.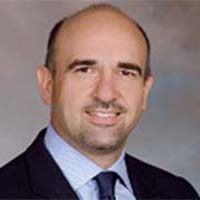 George Taratas
George Taratas serves as the Director of the Workforce Innovation and Opportunity Act (WIOA) Title I Administration and Compliance, and the Lead Staff for the Virginia Board of Workforce Development. He oversees the administration and implementation for WIOA Title I, and coordinates and guides the staff assigned to the state's Board of Workforce Development to support the Board's work and provide strategic guidance.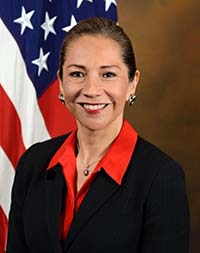 Sonia Valdez (GP)
Ms. Sonia Valadez currently serves as the Government Relations Director, Virginia529 and ABLEnow. Prior to joining Virginia529, Sonia served as the U.S. Army Senior Policy Advisor and Legislative Liaison for Personnel and Medical Policy, Office of the Chief Legislative Liaison from 2015 – 2018. Sonia served five tours afloat as a Deck Watch Officer, and as the Senior Navigator and Chief Operations Officer aboard Coast Guard Cutter Forward. Continuing a career of public service, Sonia has also completed a variety of joint and service assignments as the Deputy Director, Plans and Policy for Joint Task Force-Civil Support, Northern Command; Chief, Installation Operations, Fort Eustis, VA; Americas Branch Chief, Joint Forces Command Norfolk, VA and Director, Congressional Activities Office U.S. Army Training & Doctrine Command, Fort Eustis, VA.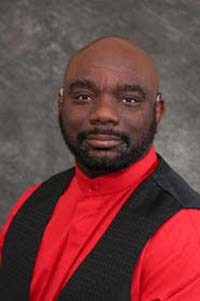 Robert Walker
Dr. Robert M Walker Jr (DMin,MDiv, MA MFT) is an Ordained Elder (since 1994) in the Church, a Certified Life Coach and an Army Veteran. A Dynamic Speaker, preacher and teacher, Dr. Rob currently serves as the Chief of Veteran Services for the Virginia Employment Commission. In this position, Dr. Rob and his team serve veterans by securing employment for Veterans and eligible spouses, including special disabled Veterans, disabled Veterans, economically or educationally disadvantaged Veterans, and Veterans with other barriers to employment.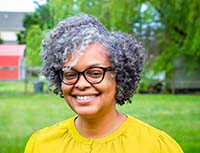 Shannon Webster
Shannon L. Webster received her Bachelor of Arts degree from Virginia State University and her Masters degree in Adult Learning from Virginia Commonwealth University. Between 2005 to present, Shannon has served in several capacities in state government including the Virginia Department of Education, the Virginia Department of Juvenile Justice, and the Virginia Department of Professional and Occupational Regulation. Shannon is married to George and has two sons: Landon and Austin.
Contact Us
Secretary of Labor
Patrick Henry Building, 3rd Floor
1111 East Broad Street
Richmond, VA 23219
For regular U.S. mail, please use the following address:
P.O. Box 1475
Richmond, VA 23218
Phone Number:
804-786-2211